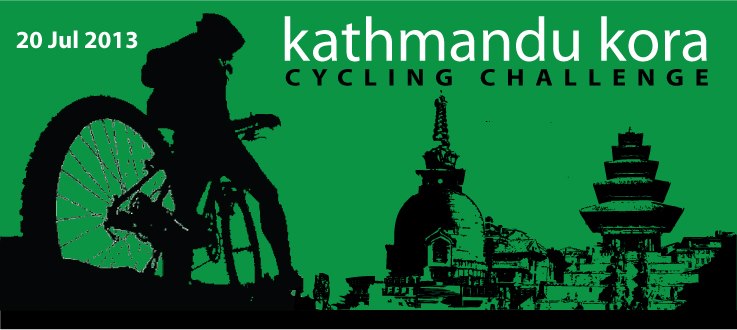 In Buddhism and Hinduism, a kora is the circumambulation of a religious structure such as a temple or stupa. The Kathmandu Kora Cycling Challenge will pay homage to Nepal's kora tradition with a 50 kilometer cycling challenge around the Kathmandu valley on July 20.
The challenge will take cyclists on dirt trails in the outskirts of the capital, where mud homes, lime green paddies, and brightly clothed locals are as much a part of the landscape as the well-known mountains are. Because there is no requirement to complete the 50 kilometers and the trails are relatively easy to traverse, the challenge accommodates both novice and expert cyclists.
While registration is free, riders are highly encouraged to raise Rs. 100 (less than US $2) for each kilometer they cycle. Funds raised from the event will go toward building an eco-designed birthing facility in far western Nepal, one of the remotest parts of the country. In 2012, close to 300 Nepalese and foreigners participated in the challenge, securing nearly Rs. 1 million for a birthing facility in another area of Nepal.

Register, sponsor a rider, or donate at http://kathmandukora.eventbrite.com.
Source: eventbrite.com; Facebook - Kathmandu Kora Cycling Challenge
Image source: Facebook - Kathmandu Kora Cycling Challenge